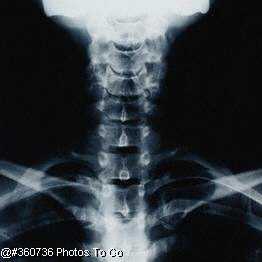 TOP TEN REASONS TO SEE A CHIROPRACTOR

10. To enhance your natural healing ability
9. You are tired and lack energy
8. You had a fall or auto accident(no matter how long ago)
7. You are under a lot of physical or emotional stress
6. You have had dental work or surgery
5. You work in the same position for long periods
4. You have constant or reaccuring headaches
3. You have lower back pain
2. You have allergies, digestive or other health problems
1. For Wellness Care to promote optimal health

Choosing a healthcare provider is one of the most important decisions you can make. You want someone who is caring, knowledgeable, and accessible. Someone willing to take the time to go over all of your options and treat you as a person, not just a patient.

At our practice, we pride ourselves on our patient service. We offer a knowledgeable staff, safe and proven procedures, and the latest in medical technology.

We've created this web site for both new and current patients. It includes specific information on our practice and our doctors along with general wellness information. If you need more information, please don't hesitate to contact us by phone or e-mail.

Please sign our guestbook to offer comments and join our mailing list.

Absolute Care Chiropractic
1218 Murfreesboro Rd
Nashville, Tn 37217

(615) 361-0484





Office Hours:

Monday 9:00am - 6:00pm
Tuesday CLOSED
Wednesday 9:00am - 6:00pm
Thursday 9:00am - 2:00pm
Friday 9:00am - 6:00pm
Saturday CLOSED

Please call to make an appointment.